Welcome to St. Bonaventure University!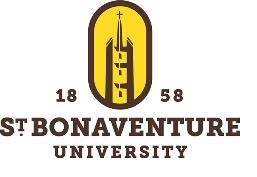 _______________
Welcome to this module designed to help new St. Bonaventure instructors be successful.  This site provides links to essential information about the University and critical resources for you as an instructor. Our goal is to provide you with the information you will need to sail through the first few months here at SBU. The information here will be supplemented by workshops and other information from the Faculty Resource Center and the Center for Attention, Learning, and Memory (CALM).
Please take a few minutes to read through the pages on this site. You do not need to remember all of it--just remember that it is here when you need it! Note that we have tried to provide bite-sized information in many cases so that you can quickly come up to speed on available resources. Further information is available through the links provided or workshops offered throughout the year.
Again, welcome, and good luck as you start your Bonaventure journey!
NOTE: Some of the links on this site will require a MySBU login. Your MySBU login is your SBU user name and password. If you do not have a MySBU login yet and need some information requiring the login, please reach out to Ann Tenglund (ateng@sbu.edu), who will be happy to email the information to you!
Where can I find my roster?

Other Important Information